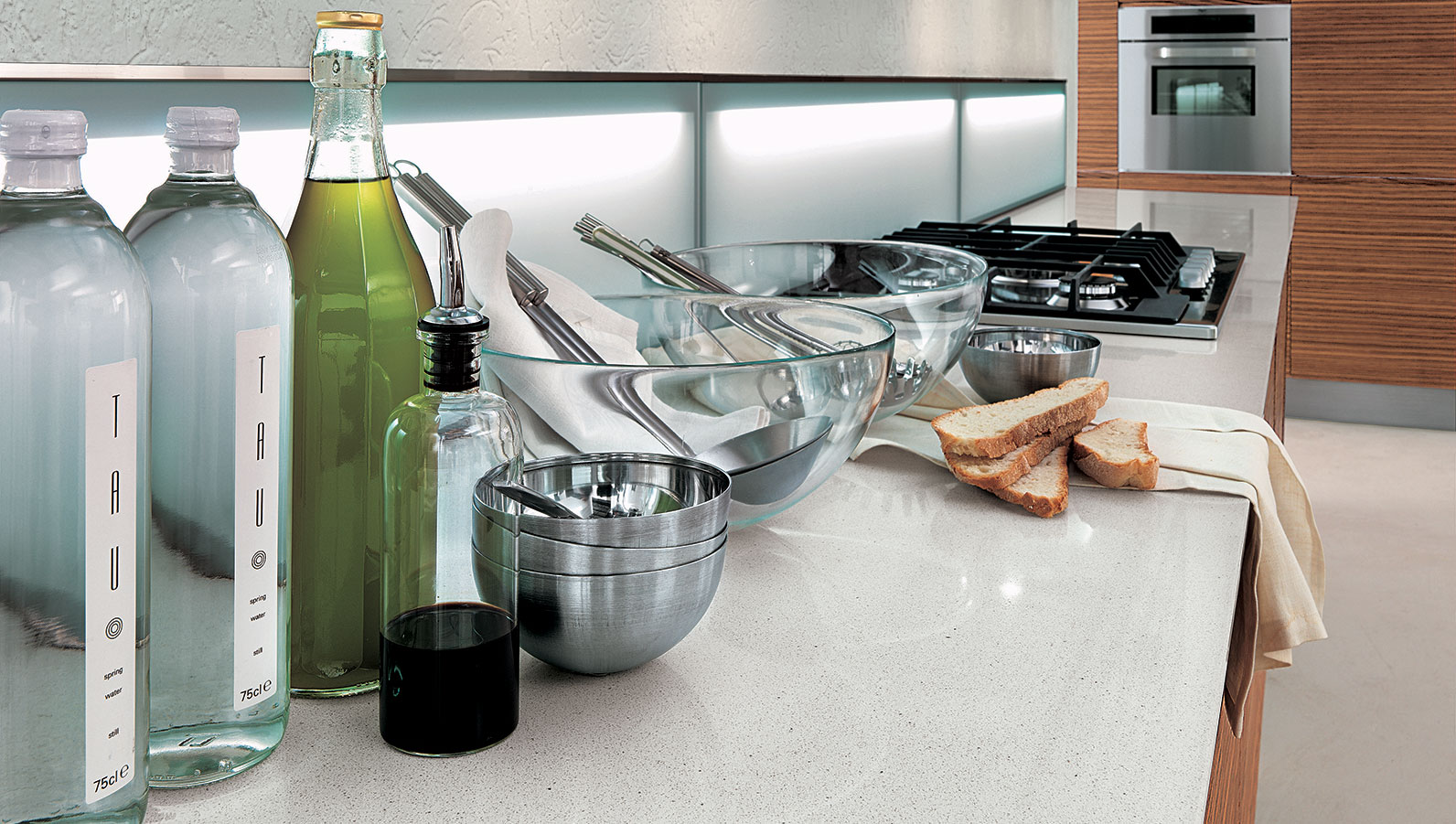 Ornatop presents the new collection "TOP EASY" : quartz countertops that combine aesthetic and price demand. 
Quartz slabs used for this production are "MADE IN EUROPE". The material guarantees high hygienical and safety performaces maintaining techical features of the other quartz slabs we have in stock.
Every feasible worktop with this material is available, with all the edges we offer, in 5 different colors: Bianco, Beige, Noce, Cenere e Notturno.
Contact us for more information.